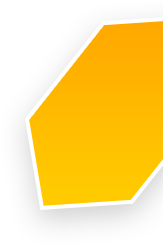 Penta IT Services, is a joint entrepreneurship project. We think 'rigid boundaries' persisting in IT sector needs to be broken encouraging professionals to deliver innovative technological solutions cutting across assessment based 'client-groups-specific' needs of various sectors. Our leadership structure offers a dynamic atmosphere in which talented, creative and motivated people thrive. Our team is committed and passionate to deliver beyond the expectations of the clients. Our team consists of flavor of resources such as Finacle implementation engineers, programmers, Web designers, hardware engineers capable of proving the onsite and remote support. In banking and financial domains we enjoy expertise to a significant level. We are currently engaging in innovative projects for providing technological solutions to our esteemed clients hailing from spectrum of sectors. We help liaison organizations through developing interface software prototypes. We enjoy long-term professional relations with many of them. We as a team together orchestrate to provide support and services to Public/ Private Banking institutions (rural and urban) in CBS implementation and data archival; generate Client-group-specific software with packaged-implementation and monitoring tasks; and, implement hardware installation. We Also have expertise in web development and Digital Marketing.
Our team acts as an organic body comprising individuals having expertise in Finacle Implementation, Programming, Web designing, Data Entry, Hardware Engineering, Digital Marketing and providing on site as well as off-site support to the esteemed clients. To support our project management team, we have highly motivated personals looking after human resource and engaged in liaison works to ease the stress on operations. They are instrumental in harnessing individual capacities to the level of client's satisfaction. We admire creativity and maintain diversity among the staff members. We know how to meet compliances to the best under stress and rigid timeline frameworks and in cost-effective manner. We also recuirt young professionals committed to make difference in software technology sector.
Our Mission when we created PSPL a decade ago was the same as it is today to create a company that accerelates the technology growth in world.
Creating more banking solutions and Reliable software applications to ease customers needs.
Bringing quality and sustainability to life
Our Vision is open towards building more reliable software applications.
We work hard every day to make PSPL the world's most respected service brand. We perceive our company as the leaders of tomorrow's technology.
We only focus on projects that are meaningful and important to be done.
We believe in the simple not the complex.
Integrity - Be Real and Focus on performance
Deliberate Practice - Closer to the greatness
Transparency - We pride ourselves on providing complete visibility into the successes.
CLIENTS FEEDBACK
What's Our Clients Say
Dear Penta IT Services, CBS Rollout for all Four RRB are Completed. Without your thoughtful planning and oversight, an undertaking like this would have been nearly impossible. Heartfelt congratulations and best wishes for your continued success.

Punjab National Bank

Team
Dear Penta IT Services,
"What a fabulous job you did with the DCCB Website! The contents displays are wonderful, and the arts complements the atmosphere you are trying to create beautifully. Wishing You and your team lot of success ahead.
Hi Penta IT Services, " Your team has done a wonderful job in designing a fabulous website for the HGB(Haryana Gramin Bank). I really appreciate the concerns which you highlighted and came back with Services at crucial development stages.

Haryana Gramin Bank, Rohtak

Team
I would also like to praise the efforts taken by your team in making the website as per my requests. A wonderful job done. I would definitely recommend (Penta IT Services Pvt. Ltd.) to everyone for delivering a sleek and beautiful website and software development

Rajasthan Gramin Bank

Team
Penta IT Services, we are overhelmed with your team and their working pattern, PSPL did a splendid job and we'll be pleased to get your services again.

Rohtash Poonia,

Senior Manager (IT) SHGB
Penta IT Services, Work that you did needs a great courage and enthusiasm for it's complition and the way you performed was mesmorizing. Our Best Wishes are With You. You Always take successive steps in future.

United Bank Of India

Team