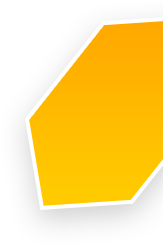 Your privacy is important to us. We believe it is important for you to know what personal data we, Penta It Services ("PSPL" or "we"), collect from you (and third parties), why we collect it, how we use it and what rights you might be entitled to as a data subject or consumer.

How we will use your personal information
We may collect different kinds of personal information in a number of different ways and use it for a number of different purposes:
To ensure access to our website and online services.
In general, you can visit PSPL on the World Wide Web without telling us who you are. Our web servers or Affiliates who provide analytics and performance enhancement services may collect:
• IP addresses,
• operating system details,
• browsing details,
• device and connectivity details, and/or
• language settings.
This information is aggregated to measure the number of visits, average time spent on the site, pages viewed and similar information. PSPL uses this information to measure the site usage, improve content and to ensure safety and security as well as enhance performance and user experience of the website. In few situations, you are required to register to access a reserved area of the website: in these cases, we will also collect your username and the password.
We may also obtain data from third parties including:
Social networks, when you grant permission to us to access your data on one or more networks through our website.
Service providers that help us determine a location based on your IP address in order to customize offerings and content to your location.
Partners with which we offer co-branded services or engage in joint marketing activities.